The Top 5 Ultimate Cold Weather Hacks for Snowboarding
The Top 5 Ultimate Cold Weather Hacks for Snowboarding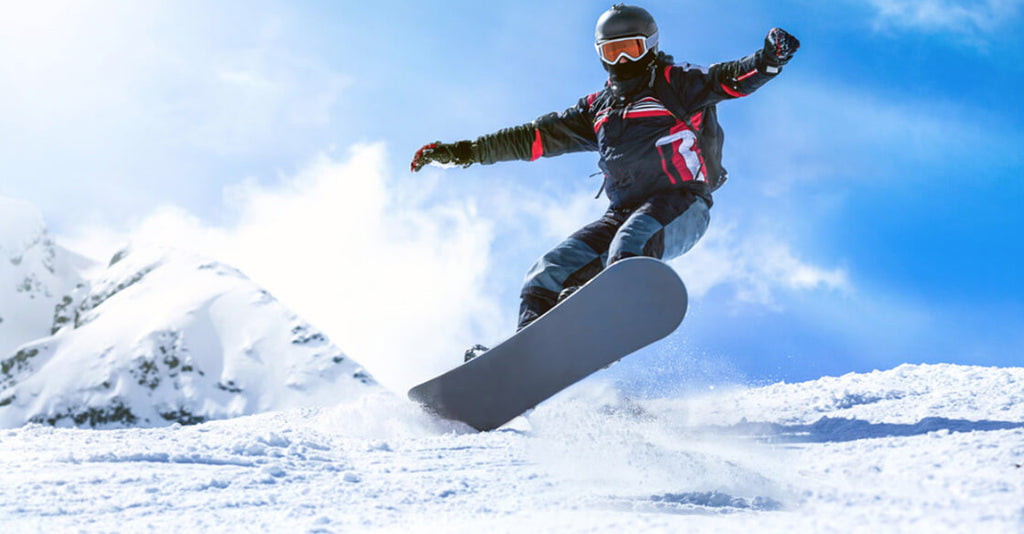 Cold Weather Hacks for the Best Snowboarding
There's no better way to enjoy winter than by hitting the slopes and shredding across the snow. The only problem is that snow is often accompanied by a touch of cold weather and most of us aren't used to spending the entire day out in it. Layering basics are common knowledge when it comes to winter weather. If you are looking to stay warm, while still keeping flexible enough to twist and turn down the mountain consider these top five insider snowboarding cold weather hacks.
1) Thin Socks
Our general logic is that the more clothes, we put on the warmer we will be. That's why we layer up with long-sleeve t-shirts, sweaters, jackets, and scarves. The same logic doesn't quite apply to your feet. Your blood needs to circulate for your feet to keep warm.
If you put on an extra pair of socks and your feet are already in tight boots, it will just make you colder. Wear thin, athletic socks. Your feet will not only be warmer, but more comfortable too!
2) Keep Your Battery Alive
Getting on top of a mountain is a great photo opportunity. How can you even think to pass it up? The problem is that cold weather and phone batteries don't mix well. On top of that, mountains tend to not have the best phone coverage and between the cold and the constant searching for signal, your phone will be dead within just a short amount of time.
Keep your phone in an internal pocket, closer to your body so it stays warm (and also more padded) and put it on an airplane mode. You can always check your messages when you are at the foot of the mountain and you'll be guaranteed to have at least 90% batter by the end of the day.
3) Stay Hydrated
It's easy to remember to drink water when we are hot and sweaty, but it can be easy to forget when we are in sub-zero temperatures and we are surrounded by frozen water (aka snow). But the sun can reflect pretty brightly off the surface and between that and all the exercise, you can get dehydrated pretty quickly.
Stay hydrated in the cold by making sure you drink some water every couple runs down the mountain. You'll have more energy and be less sore at the end of the day.
4) Warmers
Warmers are your best friend. It's like having your own personal fireplace. What's great is nowadays they come in a wide variety of options. For example, there are seven-hour feet warmers that can make sure your toes never get chilly even if you've been on the slopes the entire day! There is also body warmers, hand warmers, and heated headgear.
5) Wax it Up
We all want to glide through the snow, but after a few runs down the hill, snow and other debris can start piling up and make things sticky. Learning how to wax a board is simple and one of the first things you should do when wanting to snowboard. Throwing a few bars of wax in your gear bag and keeping one in your jacket pocket is an easy fix to this. Not only that, it gives you something to do while you wait for the ski lift!
Embrace the Cold
Not many people enjoy winter. The only good thing that comes out of it is the ability to go snowboarding. So follow these greats tips, don't forget your warmers, and you'll be sure to have the best day imaginable on the slopes!