Women's Gloves
Enhance your hunting experience with quality apparel to get you ready to aim. Papa's Warehouse offers women's hunting and shooting clothing and accessories from Heat Factory. All of our hunting apparel is made from performance based materials, the most effective camouflage patterns available, and a fit and finish just for the Ladies.
Women's Hunting Wear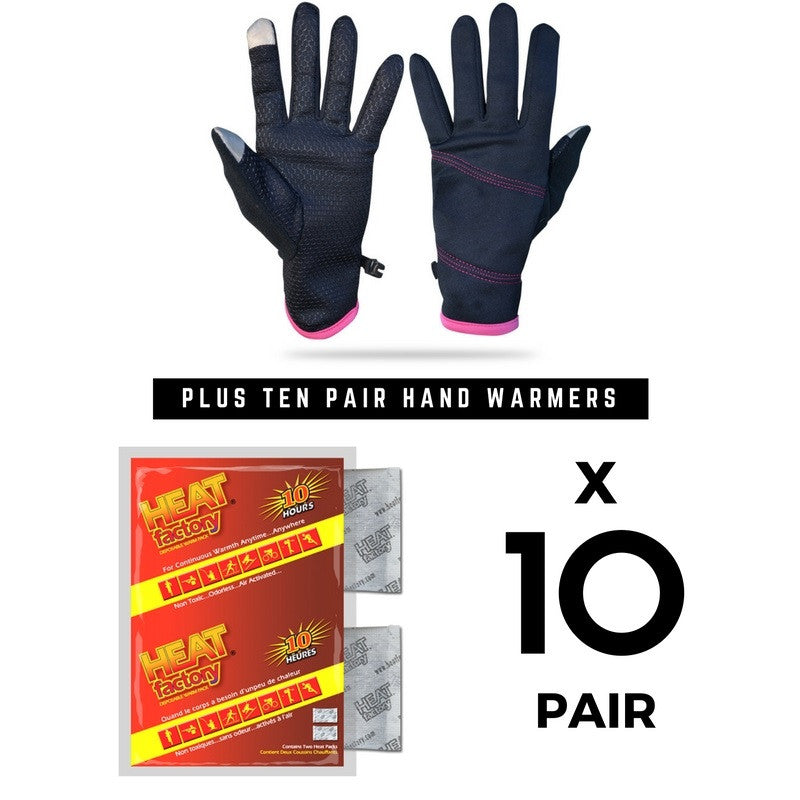 Ladies Glove + (10) Pair Hand Warmer Combo
$ 24.99
For a limited time only, purchase a pair of Ladies Gloves accompanied by 10 pair of Heat Factory Hand Warmers. Heat Factory's Light-weight Fleece Gloves make cold hands a thing of the past. The Ladies Gloves have a concealed top pocket meant to hold a Heat Factory hand warmer. The index and thumb fingers have a conductive 'touch tip' material, g...