Layering Basics for Outdoor Activities in the Winter
Layering Basics for Outdoor Activities in the Winter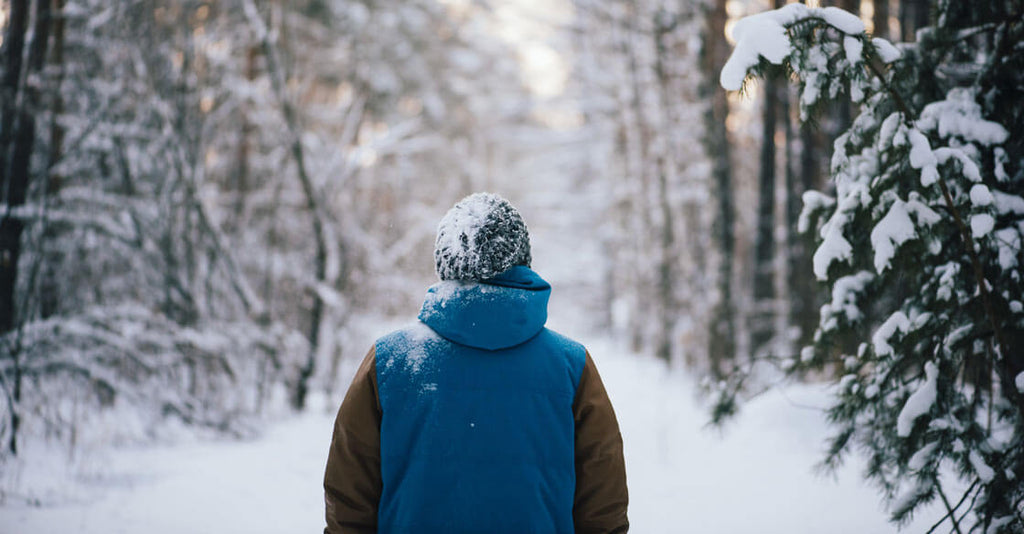 With winter setting in, if you're like us, you can't help but look forward to the plethora of activities that you can partake in. Whether it's snowshoeing or if you're so inclined, outdoor camping, you need to suit yourself upright to ensure you don't expose yourself to sub-zero temperatures that can sap your body heat in a flash.
Your body is always losing heat through thermal radiation; however, in cold weather, the heat loss is expedited by the dipping temperatures. Therefore, dressing up for the winter isn't as simple as donning a heavy coat, layers of flannel and a fuzzy hat. Your winter clothes need to do more than just keep the cold from coming into contact with your body: they also need to keep you from losing heat through sweating or moisture, trap your body heat, and prevent cold air from convecting the heat away from your body.
Therefore, while layering your clothes and adding warmers, you also need to combine all the above functions to help you stay warm and dry during your activities. To begin with, your winter activity apparel should comprise the following three basic layers:
Base Layer
This is the layer that lies next to your skin: its primary purpose is to draw or wick the moisture away from your body, dry quicker and regulate your body temperature. This layer should, therefore, be tight-fitting or snug and made from water-resistant fabrics like polyester, silk or merino wool. However, you should never use cotton for your base layer: it can retain moisture up to 27 times its dry weight and is slow to dry. Clothes in this layer include briefs, long underwear, t-shirts, and tights.
Insulating Layer
The middle insulating layer, as the name implies, retains the heat by trapping the air and keeping it close to your body. This layer can be made of either natural fiber, like wool or down, or a synthetic material like fleece or polyester. The choice of the fiber depends on the weather conditions and the type of activity you're planning for. For instance, merino wool can keep you warm even in wet conditions, whereas, goose down is more practical for dry weather. For high-energy activities like cross-country skiing or running, you'll be better served with synthetic fibers like polyester and fleece.
Shell Layer
This is the outermost layer which protects you from the rain, wind, and snow. They are generally designed to let some perspiration escape and treated with durable water-repellant to make water roll off the surface easily. This layer should be big enough to fit over all your other layers without constricting your movement. Shell layers fall into a number of categories depending on the function:
Waterproof and breathable shells which are ideal for wet, cool conditions and alpine conditions
Water-resistant and breathable shells which are best for light precipitation and for blocking wind during high-energy activities.
Soft shells which are breathable and are made for aerobic activities in cold or mild weather conditions.
Water-proof but non-breathable shells usually made of polyurethane nylon, which is ideal for light activities for fishing or sight-seeing.
Insulated shells which usually come with an insulating layer of fleece which are built for cold and wet weather, but don't suffice in fluctuating weather conditions.
Now that we've got the basic layers, here are a few more tips on bundling up:
Don't forget your head and hands: Include a warm winter hat that covers your ears, preferably made from synthetic fiber or wool. For your hands, invest in warm, waterproof gloves that allow for mobility in your fingers. You can also add hand warmers inside your gloves to provide more warmth against the cold air.  
Look after your feet: You'll need sturdy, water-resistant hiking boots or ski boots (depending on your activity), paired with wool socks or foot warmer insoles to protect your feet against the cold winter snow and air.
Keep extra layers on hand for both pre and post activity times. You don't want to lose what little heat you have before you reach home after your activity. You can always add body warmers that can help preserve your body temperature and prevent any heat loss. 
Consider your comfort level. Try all your layers out to ensure they fit over each other and don't restrict free movement.
What winter activities are you planning this year? Tell us how you plan to layer up for those activities.